Photo Gallery 2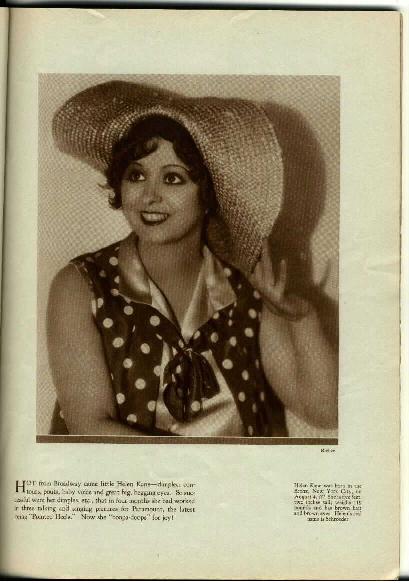 Another Helen picture from Photoplay. This one appeared in a 1930 issue. The captions read:
     Hot from Broadway came little Helen Kaneódimples, 
contours, pouts, baby voice and great big, begging eyes. 
So successful were her dimples, etc., that in four months 
she had worked in three talking and singing pictures for 
Paramount, the latest being "Pointed Heels."  Now 
she "boopa-doops" for joy!
     Helen Kane was born in the Bronx, New York City, on 
August 4, ???  She is five feet two inches tall; weighs 119 
pounds and has brown hair and brown eyes.  Helenís real 
name is Schroeder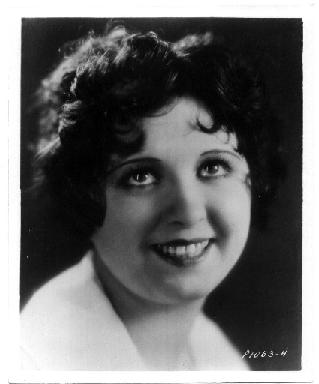 Helen Kane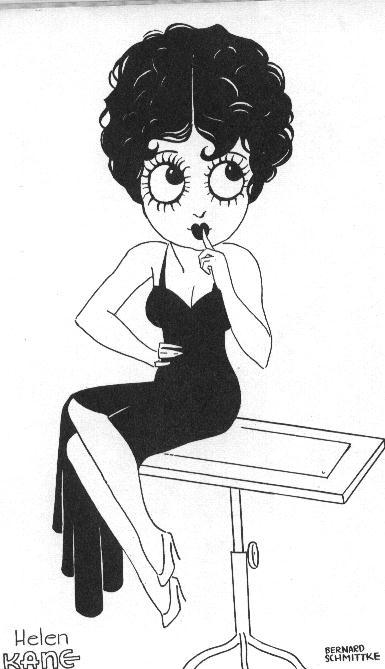 A cartoon by Bernard Schmittke.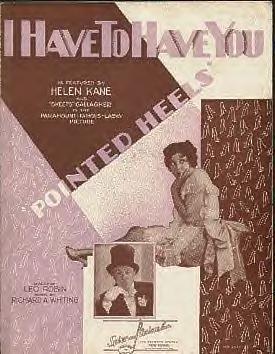 Sheet music for "I Have to Have You," from the movie Pointed Heels.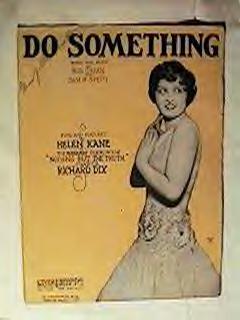 A glamorous picture from the cover of her "Do Something" sheet music.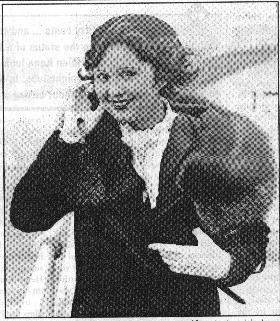 This comes from a magazine called Films of the Golden Age. An article about Helen Kane (written by Eve Golden) appeared in its second issue.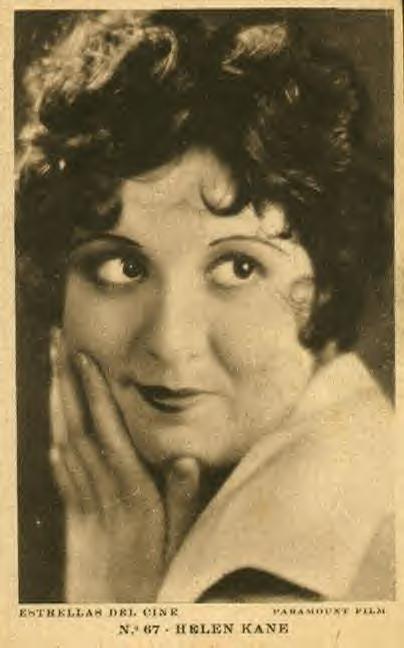 From a postcard, circa 1930.
If you don't see a frame to your right, click here.