Photo Gallery 4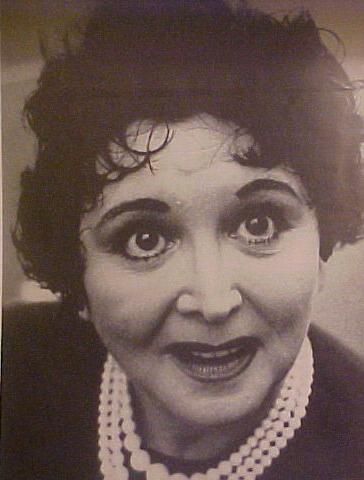 This picture was taken shortly before Helen's death at age 63.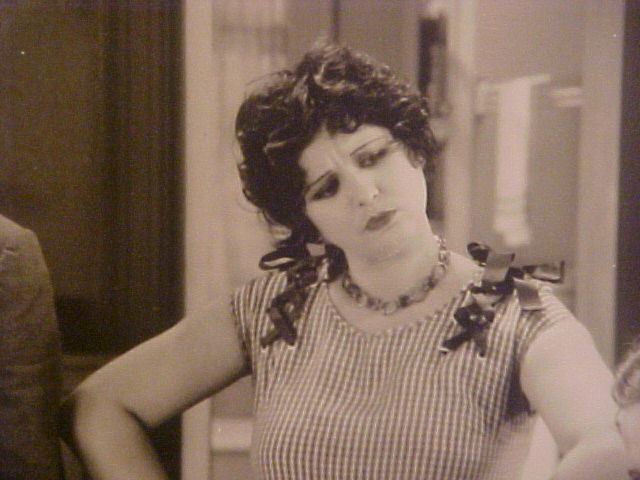 A very cute still of a confused Helen, from the movie Pointed Heels. Check out that awesome dress.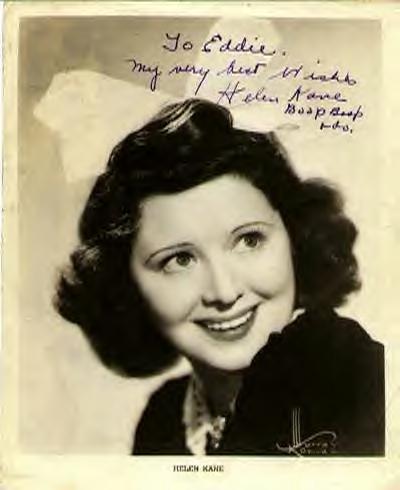 "To Eddie/My very best wishes/Helen Kane/Boop Boop/a do."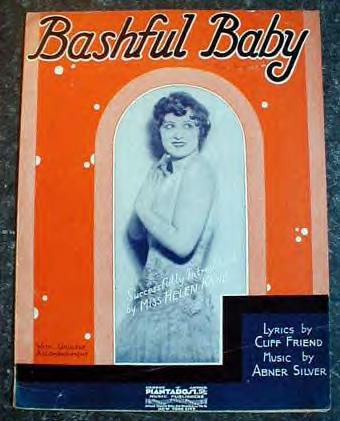 Helen on the cover of the sheet music for "Bashful Baby," a song by Cliff Friend and Abner Silver. If anyone has the lyrics for this song, please let me know.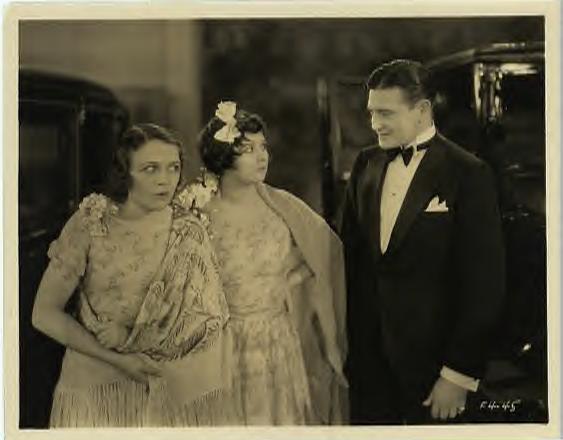 A still from the 1929 film "Nothing But the Truth," with Helen (center), Lynn Gibson (left), and Richard Dix.
Some sort of handbill or poster for the 1929 film "Sweetie," starring Helen and Jack Oakie. On the right you can see a small picture of Helen sitting on a loveseat, and another of Helen and Jack together.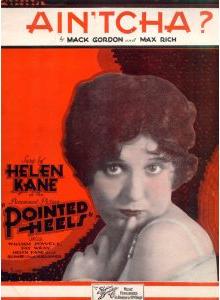 Sheet music for "Ain'tcha?", a song from the 1930 film "Pointed Heels."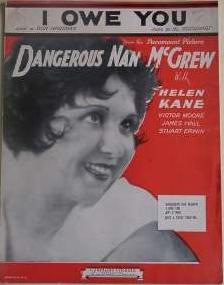 Sheet music for "I Owe You," a ballad from the 1930 film "Dangerous Nan McGrew."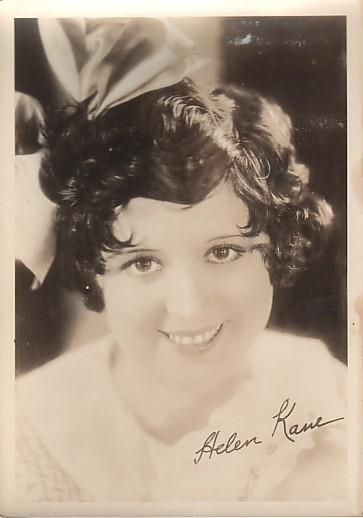 A fan club photo with Helen's "autograph" printed in the corner.
If you don't see a frame to your right, click here.