Pictures
This section is added to regularly, so keep coming back! And, if anyone has anything to add here--or anyplace else on the site--please write to me.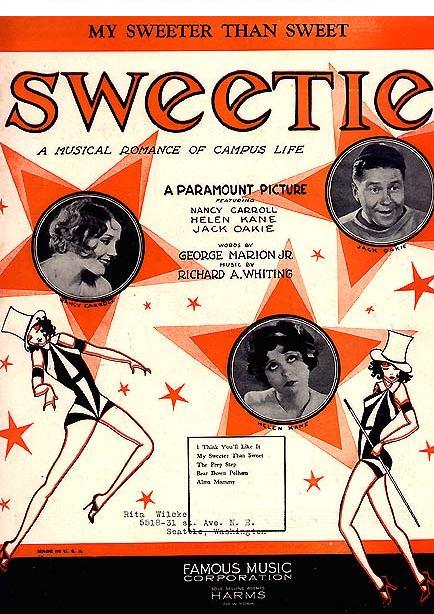 That's the adorable Helen at the bottom, rolling her eyes. This is a promo for her second film, "Sweetie." On March 13, 1930, "Sweetie" was the first talkie ever screened at the Minor Theatre (the oldest movie theater in the United States).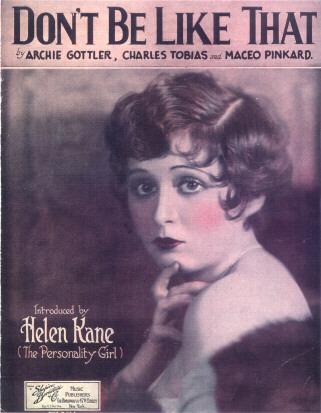 A sheet of music for one of Helen's popular songs, "Don't Be Like That." The caption reads, "Helen Kane (The Personality Girl)." This cover appeared on many of her sheet music releases.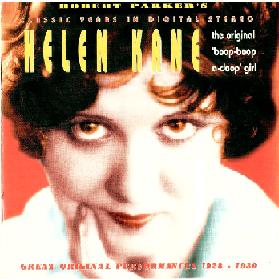 The cover of the CD, Helen Kane: the original boop-boop-a-doop girl. Click on the "Discography" section to purchase this album for yourself!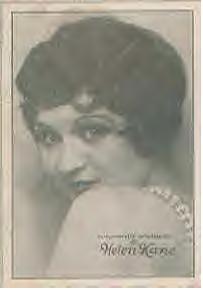 A beautiful picture of Helen.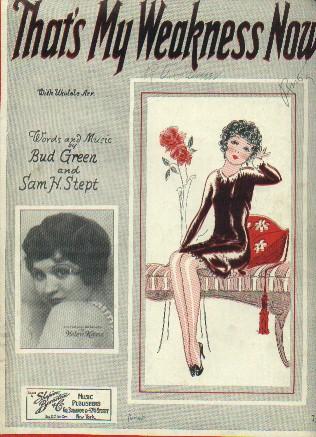 Sheet music for "That's My Weakness Now."
A later Helen Kane album, recorded in the mid-50s after her appearance on the popular television show "This Is Your Life."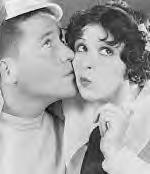 A cute still from "Sweetie," with Jack Oakie.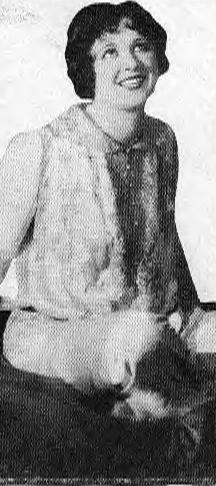 A pretty picture of Helen from a 1929 issue of Photoplay magazine.
HELEN'S MOVIES
Nothing But the Truth (1929)
Sweetie (1929) Although only her second film and technically in a supporting role, Helen received billing above the title for this movie (thanks to Sterling for the information)
Dangerous Nan McGrew (1930) For many, this is Helen's most memorable starring role.
Pointed Heels (1930)Helen had a large role in this movie, and received a higher billing than Fay Wray of "King Kong" fame (thanks to Sterling for the information)
Heads Up (1930)
Flying High (1930)
Paramount on Parade (1930) Helen had only a small part in this film. She plays a singing schoolteacher who asks her students, "What did Cleopatra say?" The students reply, "Boop-Boopa-Doop!"
A Lesson in Love (musical short) (1931) Thanks to Terry for finding the date to this one!
Visit the second Photo Gallery
If you don't see a frame to your right, click here.